Your browser is not supported. Please upgrade it to the latest version or download a freeware browser Chrome for correct working with website.
Zuri decking
In Stock
Material is in stock in one of our warehouses in the GTA. Same day pick up in the GTA is available for this product. You can call our office at 416.623.7158 to confirm the exact location for this product.
Out of stock
This product is not available at our warehouse or at our distributor's warehouse.
Special Order (1-2 days)
This product is not available at our GTA warehouse for same day pick up, but it is available at our warehouse outside of the GTA or at our distributor's warehouse. Product can be shipped either direct to job site or to our warehouse in the GTA for client pick up.
Last Stock Update: May 23, 2023
Below you will find a list of profiles and lengths of Zuri Decking that we supply. To obtain a quote for your project please call our office at +14166237158 and speak to one of our specialists. Our showroom is open with no appointment necessary, we have all Zuri decking board colors on display.
DUE TO COVID-19 PRICES AND AVAILABILITY ARE CHANGING QUICKLY AND WITHOUT NOTICE. PLEASE CALL 416 623 7158 FOR THE MOST UP TO DATE INFORMATION.
About Royal Building Solutions
Zuri Decking is produced by the Canadian company Royal Building Solutions. Since its opening in 1989, it has established itself as a reliable manufacturer of PVC boards.
What are Zuri decks made of?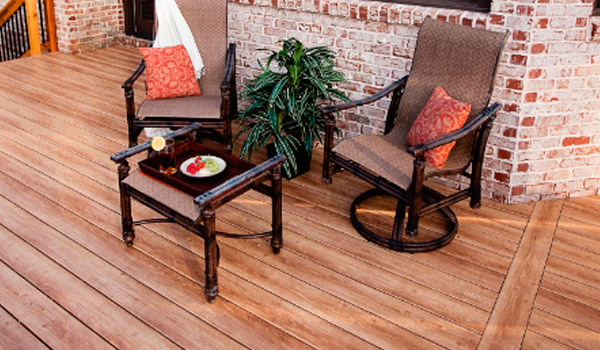 Zuri Premium decks are 100% PVC. It does not belong to the composite type, since it does not contain wood. The structure of the boards is similar to the laminate. In total, the boards have three layers, which make it 30% stronger than products from other manufacturers. A digital print is made on the surface of the board, which completely repeats the texture of a real tree. The boards themselves are protected by Zuri Trivance Topcoating technology, which prevents fading.
About Zuri Premium Decking collection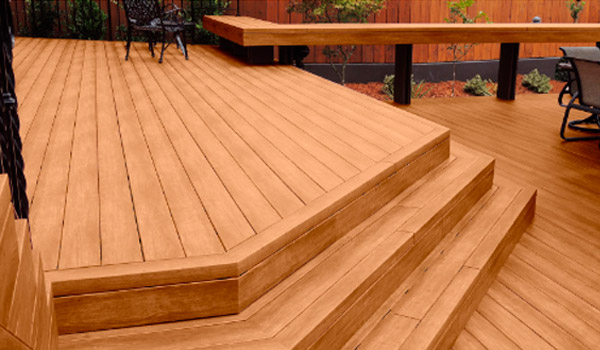 The features of Zuri composite decking:
25-year Colorfastness Warranty;
anti-slip coating that meets requirements Americans with Disabilities (ADA);
resistant to scratches, deformations and other mechanical damage;
protected from mold and rotting in wet areas and near water bodies;
resistance to fading under the influence of ultraviolet radiation;
hardness 30% more than competitors.
Zuri is the only manufacturer that produces boards that look like real wood. The effect is achieved through a digital print on the surface. The pattern on the boards does not repeat, which allows you to create a unique design for your deck.
A hidden fastener system is provided for all decks. This simplifies installation and eliminates the need for screws.
The durable construction of the decking allows it to be resistant to food, soda and sauce stains. Taking care of Zuri Premium PVC decking is easy: just wash it with soap and water once every six months. But no matter how strong the decking would be, you need to avoid getting acetone and gasoline on it.
Read more about the features of the decking in the Zuri brochure.
Zuri decking colors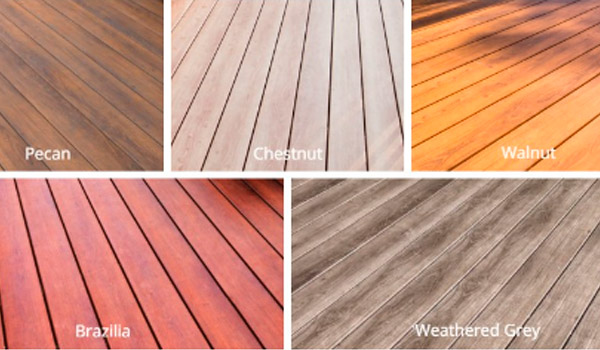 Bright tropical colors are available in the collection: Chestnut, Walnut, Pecan, Brazilia, Weathered Gray, Hickory. The manufacturer guarantees that over 25 years the color change will not exceed 5 units on the Hunter scale.
Order a Zuri sample to get a better look at the color and texture of the pvc board. It will be easier for you to decide on the color of the deck that suits your interior, after you see it live.
Board profiles in Zuri collection
There are two types of boards available: square edge and grooved edge. They differ in shape on the sides. Both options are available in 5 colors. They are 1" height and 5.5" width. There are three board lengths to choose from: 12", 16" or 20". All boards in the Zuri collection have a flat-profile bottom.
| | | | | |
| --- | --- | --- | --- | --- |
| Deck type | Form | Height | Width | Length |
| Standard | Square edge | 1″ | 5.5″ | 12′, 16′ or 20′ |
| Standard | Grooved edge | 1″ | 5.5″ | 12′, 16′ or 20′ |
Price of Zuri Decks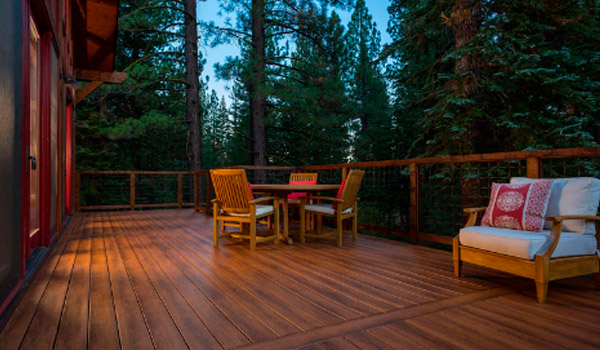 Zuri boards belong to the Premium segment. They do not contain wood, they serve for a long time and are protected from discoloration. For these reasons, the price per board is above average and starts at $101.
| | |
| --- | --- |
| Decks | Unit Price |
| Zuri Premium,length 12 feet | $101.88 |
| Zuri Premium,length 16 feet | $135.84 |
| Zuri Premium,length 20 feet | $169.80 |
The cost of Zuri composite decking can change frequently. Check current prices with our specialists by calling 416 623 7158.
Zuri decking warranty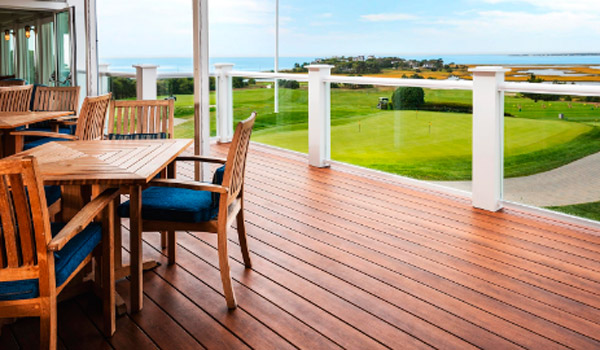 Zuri рrovides a limited 25-year warranty on its pvc decking. The manufacturer guarantees that during this time the boards will retain their texture and the color loss will not be greater than 5 points on the Hunter scale.
Why order Zuri decking at Decks Toronto?
Decks Toronto delivers decking in Canada throughout the GTA area. We always have ZURI boards in stock, which we will deliver to you on the day of order. If you need more than we have in stock, the delivery time is 2 to 4 days. Check the available number of boards with our consultants by calling 416 623 7158.