Your browser is not supported. Please upgrade it to the latest version or download a freeware browser Chrome for correct working with website.
Are you going to build a deck for your house but can't decide which brand to choose? You have read a dozen articles, but the description of the boards does not help you assess the quality of the material? Decks Toronto offers a solution - testing of composite and PVC decking samples. Checking the board in person will help you understand how the material suits your needs and will help you make a decision that you will be satisfied with.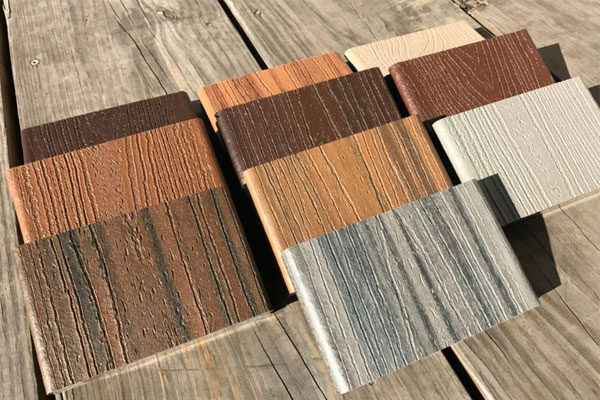 What is a deck sample?
The decking sample is 4"x8" size. It completely simulates the profile of a real board. It has the same strength, hardness, color, and pattern as the boards in the future decking. At the same time, it is smaller than the original board, which makes it easy to transport and test. The sample cost of any brand is $10.
Why is it a good idea to order a decking sample?
Veranda decking is an expensive purchase that you will live with for at least 25 years. Therefore, the deck must correspond to your wishes. Buying a sample will help you evaluate how the chosen brand of board suits your home. With the help of a sample, you can evaluate:
the color of the board: this way you will understand how much you like this shade, how it is in harmony with the house or the furniture on the veranda.
scratch resistance: how much damage the decking can withstand. So you will find out how it will look if animals walk on the deck.
ease of maintenance: how can a stain be put on the deck and how can it be removed without damaging the decking.
heating degree: leave the sample in the sun for half an hour and then you can see how comfortable it is to walk barefoot in warm sunny weather.
the naturalness of the pattern: you can understand how natural the decking looks by the quality of the pattern on it.
Decking owners can also benefit from a sample as it can insure against serious maintenance errors. Suppose that the decking is very dirty and it is impossible to wash it with warm water and soap. You know several ways to clean your decking, but you are not sure if you will not damage the decking more. If so, you can test your cleaning method with a sample to make sure it doesn't spoil the appearance of the board. And if suddenly your cleaning concentrate is too caustic, you will benefit - this is how you saved your decking from damage!
Want to know more about materials and their properties? Read our guide to choosing a decking material.
Buy deck material samples at Decks Toronto online store
Test composite and PVC decking materials with Decks Toronto! In our online store, you can order a decking sample of Trex and TImbertech as well as other manufacturers. Purchasing a sample is a reliable and inexpensive way to select a decking material. You can order several samples of different brands and compare their quality. You can also order samples with multiple colors to create the perfect veranda design. Decks Toronto offers delivering throughout Canada, including Toronto and the GTA area, as well as USA shipping.