Your browser is not supported. Please upgrade it to the latest version or download a freeware browser Chrome for correct working with website.
Pros and cons of glass railings
Pros and cons of glass railings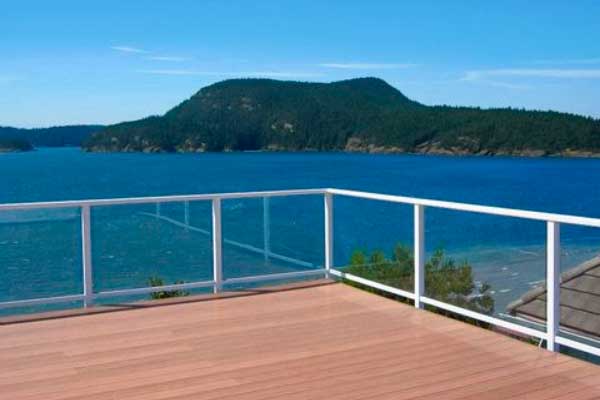 Glass deck railings are a popular choice for homeowners looking to add a modern touch to their outdoor space. Glass railings can add a touch of elegance to your deck, but they are not for everyone, and they do have some drawbacks. In this article, we will talk in more detail about the glass railing and its advantages and disadvantages. After reading this article, you will be able to decide whether it is worth installing glass railings in your particular case.
Glass railings pros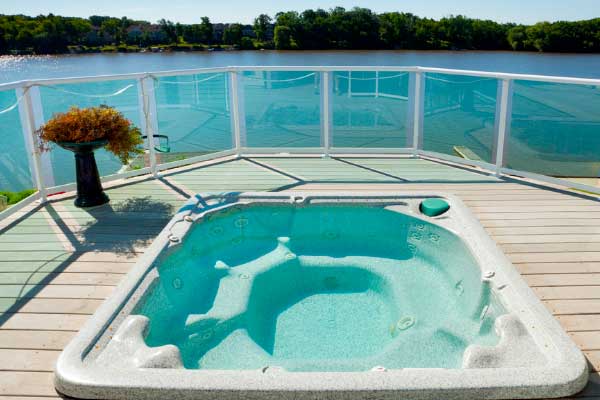 Glass railings offer a number of benefits such as beautiful appearance, durability and enhanced safety. They also can increase the value of your home at the time of sale.
The material of choice is usually tempered or heat-strengthened glass, though some homeowners opt to use other types of glass for their homes too. A high-strength tempered glass is stronger than standard glass. This type of glass is created from the molten glass at very high temperatures, after which it is rapidly cooled into its final shape. Tempered glass is less likely to break than ordinary glass, and can withstand extreme weather conditions. Let's take a closer look at each of the benefits of glass railings.
Aesthetic looking railings
Glass decks are definitely a great idea if you're going for an upscale look in your home. These types of railing systems add a certain appeal to any modern home; they really help make a house feel unique. They are a great choice for those who want to add a touch of elegance to their deck.
Stunning view
Outdoor glass railings can be ideal for enhancing spaces and maximizing visibility. You can relax on the veranda and admire the beautiful view through the glass. Glass also lets in a lot of light, which creates a warm and relaxing atmosphere.
Easy to maintain
Glass railings are easy to clean. Unlike wood, glass does not need to be stained or painted. They need to be washed after rain. Fingerprints also remain on the glass, so it is better to wipe the railing every 2-3 days.
Durability
Glass railings are durable. Most glass railings are made of tempered glass, which is much stronger than regular glass. Tempered glass railing systems are made to withstand everyday life without breaking down. This means that they're unlikely to crack or break. Depending on the manufacturer you choose, you can expect a 10-25 year warranty.
Provides safety from falls
For decks with several levels, the installation of railings is mandatory. This is to prevent falls. Glass deck railings also provide a sense of security, allowing you to enjoy the outdoors from the inside.
Environmental resistance
Additionally, it is worth noting that glass railings do not rot, corrode, stain, fade or rust, like metal or wood. It is fireproof, they are mold-resistant. You can be sure that the glass will not crack from heat or cold.
Glass railings cons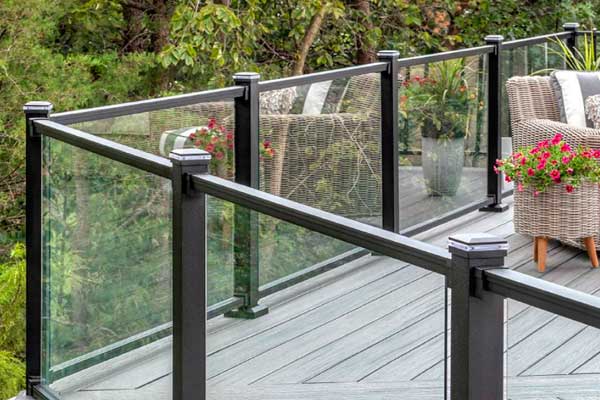 However, you need to understand that glass railings are not perfect. They are not suitable for every home because of their shortcomings. The main limitations are that they need to be cleaned regularly, they are more expensive than railings made from other materials, and they also deprive the homeowner of privacy. To make an informed decision, you need to know this too.
Needs to be handled with care
Glass can be scratched if handled carelessly. Scratches ruin the look. Therefore, on a veranda with glass railings, you need to carefully rearrange the furniture.
Lack of privacy
Glass completely opens up the veranda and everything that is on it. Therefore, if your house is located in a crowded place, then neighbors and passers-by will pay attention to your beautiful veranda.
High price
While glass railings are versatile, they come at a price. They are usually quite expensive considering their high quality, durability, and ease of installation. Expect glass railings to cost about twice as much as composite railings. The lowest-priced glass railings are those with panels in an aluminium framework. More expensive models can offer frameless glass railings. On average, you can pay $160-$180 per linear foot for frameless glass railings.
Needs to be carefully installed
Glass railings are heavy and bulky, which makes them challenging to install. To install glass railings, it is better to call experienced contractors.
Greenhouse effect
Glass railing can also lead to a greenhouse effect on the patio. Solid panels of glass blocking the heat and the breeze from the sky can make the outdoor area hotter and drier than before. Because of this, it will be hot for you to be on the veranda in summer.
Does the glass railing worth its money?
The choice of railing material is a matter of taste for every homeowner. Glass railings are worth buying if you value aesthetics, find the time to clean your railings regularly, and are willing to pay for a beautiful view. However, if you're looking for a budget option, or want an install-it-and-forget-it railing, we recommend looking into composite railings.
Order glass deck railings at Deck Toronto
If you still decide to install glass railings, then order them from us online. Decks Toronto is a Canadian contractor where you can buy glass railings and everything for its installation. We sell Fortress glass railings, Century deck glass railings and Frameless glass railings.
We can arrange delivery in Toronto, the GTA area and even across Canada within 3-5 business days. We also have pickup available from our warehouses at 71 Buttermill Ave Vaughan, ON, L4K 3X2, or 234 Hood Rd. Markham, ON L3R 3K8 or 49 Truman Rd, Barrie, ON L4N 8Y7.